Lee Bouchard, Owner/Operator
Advanced Auto Training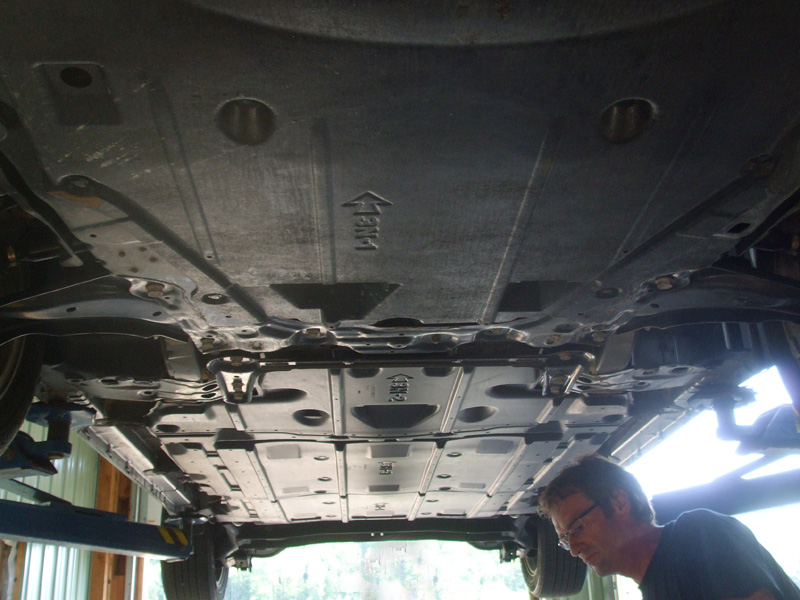 Lee is both a Red Seal Auto Body and Refinishing Technician. Lee's work history spans over three decades, beginning in a body shop in Salmon Arm, B.C., expanding to include work in numerous shops in the province as a technician and manager and for six years as operations manager for the Automotive Training Standards Organization (ATSO). His time at ATSO provided an opportunity to work hands-on to increase the training standards in the automotive trades both provincially and federally. A highlight of this time was bringing automotive career awareness to high school students at events throughout the province of B.C.
Lee's passion for hybrid and electric vehicle (HEV) technology began in 2003 while attending a training seminar in Las Vegas. In 2006 he traveled to the Boston area to attend North America's first hands-on hybrid training provided for automotive technicians, journalists and trainers, receiving certification as "Master Hybrid Technician".
In 2006 Lee crafted Advanced Auto Training, offering the venue to blend his passion for the collision industry, instructing and sharing knowledge in this advancing technology with his students. Lee attended additional hybrid electric vehicle training on the U.S. east coast in 2014. This training provided the opportunity to research and repair a wide variety of hybrid and electric vehicles with trainers and learners from all over North America.
Most recently, Lee has been instructing students at Vancouver Community College.  He is particularly enjoying this part of his career as it offers him an opportunity to share many of the lifelong skills he has acquired both in the trade and personally.  He remains active with numerous SkillsBC and Skills Canada events and this year (2019) Lee is proud to mentor a past student to compete in the World Skills Competition in Russia.
Lee continues to research and study HEV technology, attending numerous hybrid and advanced technology seminars in his quest to provide up-to-date training material to his students at Advanced Auto Training. To date, Advanced Auto Training has trained well over 1500 auto body technicians, first responders and tow truck operators on how to safely handle and repair hybrid vehicles.
A passionate instructor, Lee is committed to lifelong learning and the sharing of information with willing students. Lee currently shares his time between Abbotsford and Protection Island with his wife and family. When he is not busy working, you will find him with his family and friends fishing the many local waterways. Lee would like to invite his many friends and colleges to come and attend this new and exciting training.